Global Infrastructure Basel (GIB) joins the GEC
By

Member

·

10th November, 2015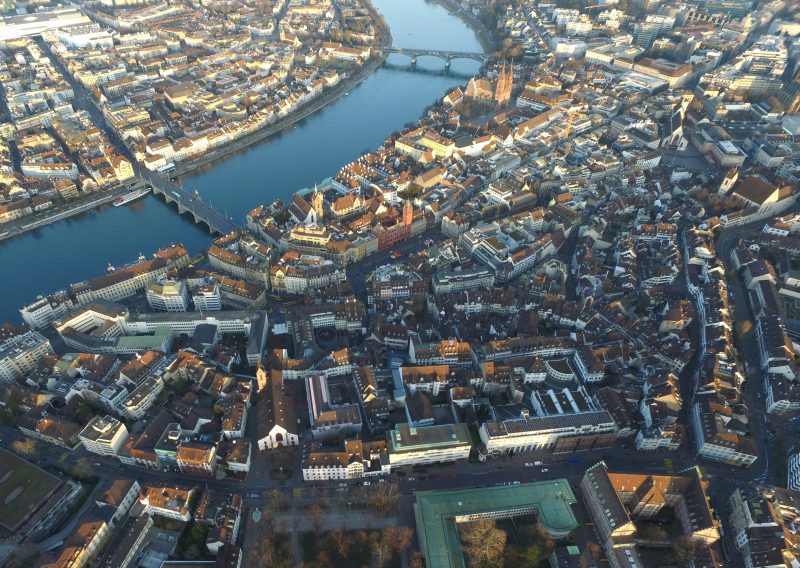 The Green Economy Coalition (GEC) is pleased to welcome Global Infrastructure Basel (GIB) as its newest member.
Global Infrastructure Basel (GIB) is a foundation based in Basel, Switzerland that works to promote sustainable and resilient infrastructure through sustainable infrastructure design and financing on a global scale. Active since 2008, GIB works with multiple stakeholders ranging from city representatives to project developers and infrastructure financiers.
GIB has the vision that infrastructure – be it an energy plant, a transit infrastructure or a water utility – should not only deliver its service efficiently but also in a way that helps towards tackling the world's largest sustainability challenges stemming from population growth, rapid urbanisation, social inequalities, excessive use of finite resources and carbon-intensive lifestyles. GIB's work thus pushes for transformative actions in the field of infrastructure development and finance to contribute to sustainable development and the strengthening of community resilience.
GIB helps to meet the challenge of designing, implementing and financing sustainable infrastructure projects particularly but not exclusively during the early stage of the project cycle. As an independent, not-for-profit foundation, its work focuses on:
The SuRe Standard for Sustainable and Resilient Infrastructure, providing a voluntary sustainability standard for infrastructure projects around the world;
The GIB Resilience and Sustainability Credit Rating, making the added value of sustainability accessible for investors and particularly institutional investors;
The GIB approach to making the Infrastructure Asset Class more sustainable by providing measurement of performance indicators; and
GIB capacity building with selected partners such as city representatives, project developers and financing institutions.
The GIB Foundation also organises the annual GIB Sustainable Infrastructure Summit and consultations on the SuRe Standard. GIB's first consultation on SuRe ran from 9th September to 9th November 2015, but is specially extended for GEC members until November 18th. Contribute here.

Considering that 75% of the infrastructure that will be in place by 2050 doesn't exist today; there is a huge opportunity to set in place the infrastructure necessary for a Green Economy. Building Sustainable Infrastructure has immense implications for combating climate change and biodiversity loss, improving human wellbeing and most importantly realizing sustainable development worldwide. Hence, GIB develops tools to promote Sustainable infrastructure like SuRe – The Standard for Sustainable and Resilient Infrastructure. The SuRe standard will have the power to realize the potential of infrastructure as a driver for sustainable development and to bridge the gap to private investors. 
Hans-Peter Egler, CEO, GIB

A prosperous green economy is only possible with the right green infrastructure.  Global Infrastructure Basel (GIB) is helping define the standards for green infrastructure so that it becomes a credible asset class that can attract billions in investment.  We are delighted to welcome GIB to the GEC and we will support their work to ensure infrastructure choices meet the needs of present and future generations. 
Oliver Greenfield, Convenor, GEC
---
Image credit: manu schwendener on Unsplash