Event: Sustainability & Inequality Dialogue
By

AfriCGE

Member

·

19th April, 2017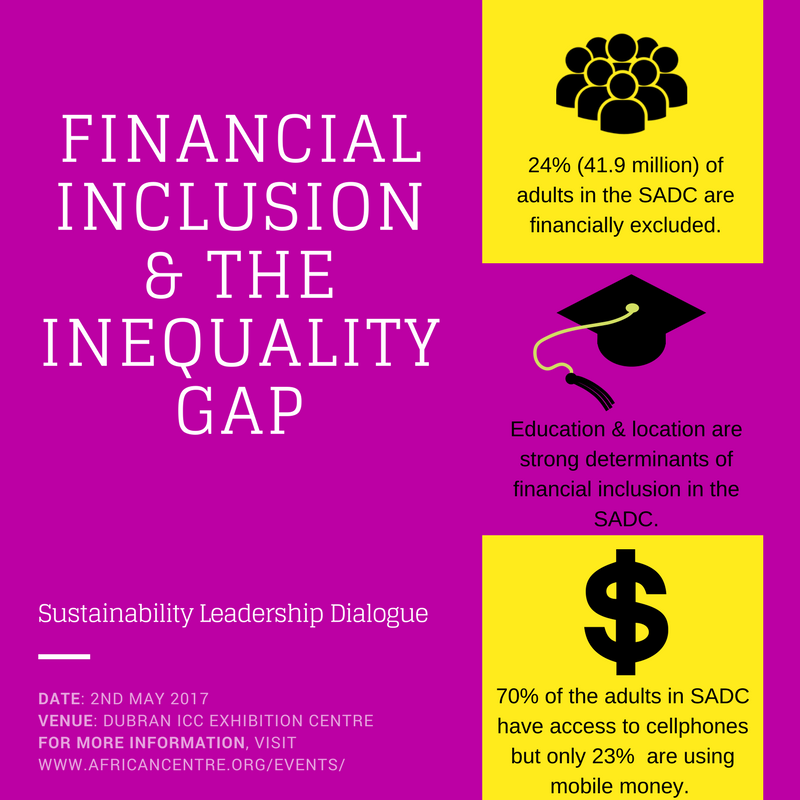 On Tuesday 2 May, the African Centre for a Green Economy and its partners will be hosting a public dialogue on the issue of sustainability and inequality in Durban, South Africa.
Sustainability transition has become an important topic of discussion in Africa, as a result of the challenges the continent faces. The increasing occurrence of extreme events, such as the persistent drought and floods in Southern Africa, have ushered a sense of urgency in the region to mainstream sustainability.
There is also recognisition that sustainability transition presents significant opportunities for entrepreneurs, policy makers and civil society to collaboratively address the systemic challenges of inequality, hunger and disease on the continent. The African Centre for a Green Economy, and it's partners are convening a series of public dialogues in the Africa, to explore innovative mechanisms and strategies to explore innovative pathways to champion inclusive and just transition.
The dialogue is targeted at high level business leaders, policymakers, academia and international development partners. The dialogue will take place on the backdrop of the World Economic Forum (WEF) on Africa. The dialogue will be a follow on from the UN PAGE Ministerial conference in Berlin in March 27th-28th, of which the African Centre for a Green Economy was a participant.
For more information and to register please visit the dialogue site.
Filed In
Theme
Associated Hubs