Small business and COVID - an engine of recovery
How small enterprises can be better supported as part of the COVID Green Recovery efforts
By

GEC

·

07th January, 2021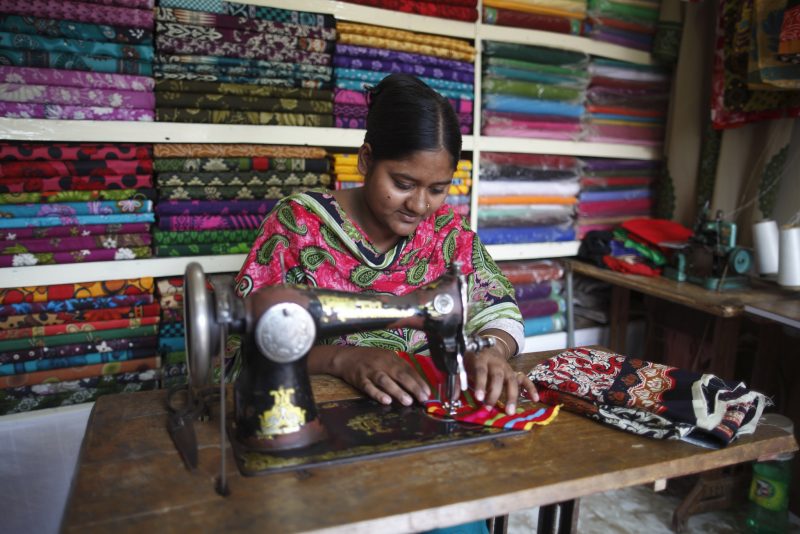 What: Online interactive roundtable gathering small enterprise networks, policy practitioners, NGOs and think tanks to share knowledge and interventions to ensure that the Green Recovery efforts are reaching and benefitting small enterprises.
When: 21st January 2021 at 11.00 - 13.00 GMT
Economies have been harder hit by COVID-19 than all expectations, and it is small and informal enterprises who are bearing the brunt of the crisis. As stimulus and social protection budgets start to taper off, unemployment rises and national debt increases, small enterprises are facing an uncertain future.

We know that a rapid and inclusive transition to green economic systems hinges on the involvement of small enterprises. They hold the key to new innovations and solutions for the green transition; similarly 'greening' current brown small enterprise models offers new opportunities for cutting costs and developing new business models.
The opportunity
The Green Recovery has emerged as a positive solution from COVID-19. Governments have earmarked substantial 'green' spending in their stimulus packages and in some cases have introduced green conditionalities. However, the majority of these green stimulus packages are designed for larger companies (particularly those focused on green energy and transport solutions) or industries.
The GEC and SEED have teamed up to identify potential interventions and opportunities for raising the profile of support to small and medium enterprises in the COVID recovery efforts.
What support is already being provided to small enterprises as part of the COVID Green Recovery efforts?

Where are the support gaps or new initiatives innovations emerging?

What is the role of international organisations to push things in the right direction, and how can GEC and SEED members and partners intervene in the emerging post-COVID policy agenda?
Agenda

Setting the Scene (20min)
Introduction on the general objectives for this session
The role of small enterprises in Green Recovery
Facilitated break-out discussions (60min)
Stocktake: Where are we today? (20min)
Ideas and suggestions: Where do we need to go (the extra mile to make a difference with small enterprises)? (20min)
Action and influence: How do we get there? (20min)
Presentation and discussion of group results (30min)
Short recap of break-out discussions
General reflections
Synthesis and Outlook (10min)
GEC & SEED Wrap up and Outlook