German coal towns making the green transition
By

Cindy Winland, Delta Institute

Guest Author

·

15th June, 2019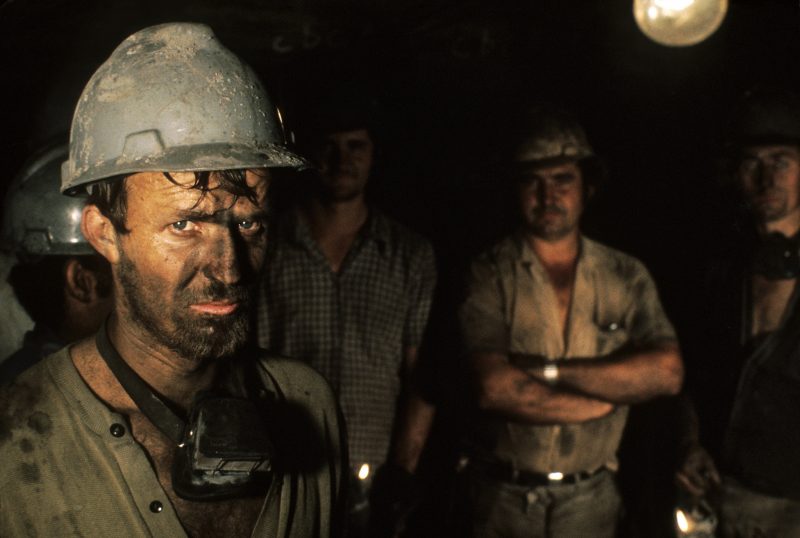 Cindy Winland, a Senior Fellow at the Delta Institute and the Just Transition Fund, shares her findings from the front lines of the green economy transition: coal mining towns adapting to a fossil-free future

Recently I spent a week touring German communities with coal-fired power plants, working mines, and new alternative energy operations. We heard from local and national experts who told us how these communities are adapting to the major economic and social adjustments that come with the transition away from coal.
What I heard in Germany had many parallels with what I've heard from mayors, community development organizations, and workers in communities across the United States who are currently facing coal plant closures and the economic and social challenges inherent in such a transition.
Given that Germany is further down the path of replacing coal with renewable energy generation, I was focused on lessons learned from Germany that I could bring back to my work with coal transition communities in the U.S.
Before I get to the lessons learned, however, it's important to understand the impetus for and mechanics of the German coal transition.
" It's been a fascinating transition, but economically, it's over."
Reiner Priggen of the state government of North Rhine-Westphalia (NRW), which sits in the north of Germany by the Netherlands, summed it up that simply.

According to Priggen, the American car emission standards were like "an earthquake, and we are thankful for that." As major market players adopted cleaner standards, Germany transformed their own auto market.
In Germany, the transition away from fossil fuels and into a new energy economy is called Energiewende. Energiewende is seen as a structural change that covers the supply, affordability, and climate-friendly aspects of energy and takes a comprehensive look at the impact of lowering CO2 emissions.
The responsibility for achieving this emissions reduction goal is shared among many sectors throughout the economy and population. In the energy sector, the largest producer of air pollution, the goal is to source 80% of electrical power from renewables by 2050 and to achieve a total of 60% renewables in the energy market overall by 2050.
Fundamentally, the German energy economy is heavily influenced by the European Union's (EU) climate goals as well as its energy market, regulatory landscape, and subsidies. This central force of the energy market, which is not present in the U.S., drives change for all EU players. The most important factor is the longstanding and consistent political and popular support for the Energiewende. The issues are clearly focused on how and when to reach target goals, not if they are priorities. For Germany, the responsibility to eliminate fossil fuels is now about the details, and there are many.
Germany established an Energy and Climate Fund in 2010, funded initially through various emissions auctions revenues and capital from nuclear power arrangements. Now it is funded primarily through taxes on energy consumption. Generally, acceptance for the transition is high, even with the primarily regressive consumption tax that places a high energy burden on some residents, meaning over 5% of their income is spent on energy.
The fund pays municipalities and private companies for energy improvements in the form of capital costs, subsidies, and outright buyouts in the case of nuclear energy. There is no comparable fund for social costs, although people are compensated for resettlement in cases of expansion of lignite mining.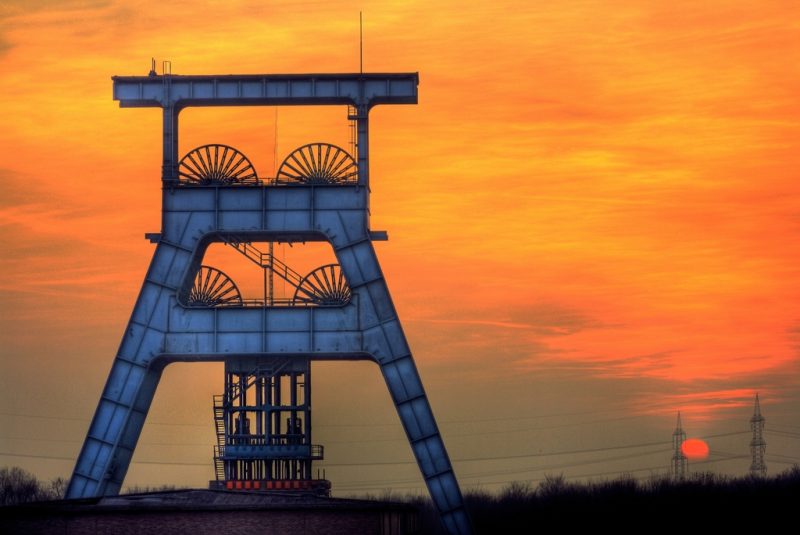 Some aspects of Energiewende are going to take a long time to achieve, and, despite the significant benefits for environmental quality and job growth in the renewable energy sector, the dying practices of the old economy have left legacy costs that will continue indefinitely. Countless management responsibilities remain: collapsing mine shafts, unknown locations of abandoned mine shafts, contaminated ground water that will take years to recover, and most importantly the historical and continuous resettlement of thousands of people to make room for lignite mining.
Lignite mining continues to be a cheap source of electricity from fossil fuels, and Germany has the world's largest reserves. Thousands of acres of future lignite mine sites have received approval for extraction from the government for many years into the future. Towns in the path of mine development decay from lack of investment. Eventually, whole towns are relocated and demolished to make room for the mines, destroying homes and cultures with monetary restitution that is often insufficient to restart lives in a new location.
Despite these challenges, and with significant political and public support, Germany has made the decision to remove coal from their power supply and is implementing the change throughout its economy.
An uncertain future for the US coal industry
Due to a changing energy market, coal-fired power plants are shutting down across the U.S. Natural gas has become a cheaper and cleaner intermediate fuel, and renewables, like wind, solar, and hydrogen fuel cells, continue to gain market share.
This national energy transition was accelerated by the Clean Power Plan, the Obama Administration's keystone effort to reduce carbon emissions and the U.S.'s main mechanism for meeting its commitments to the Paris climate deal. The Clean Power Plan, which was stayed by the Supreme Court in 2016 and is currently awaiting a ruling by the D.C. Circuit Court of Appeals, directs federal government agencies to provide support and resources to coal plant and coal mine communities that were in the transition process. We at Delta Institute fully support a transition away from fossil fuels, and over the last several years, I have led Delta's efforts to provide technical assistance to power plant impacted communities across the country, helping to ensure that they are not left behind in the process.
However, the Trump Administration is rolling back environmental regulations and restrictions on carbon emissions from existing power plants. While the market shift to natural gas has had a sweeping impact, politically we do not have a cohesive message about our energy future. For us, the details of transition are obscured in the fighting over the decision to move away from coal, even as the market chooses natural gas, leaving the need for a just transition inadequately addressed.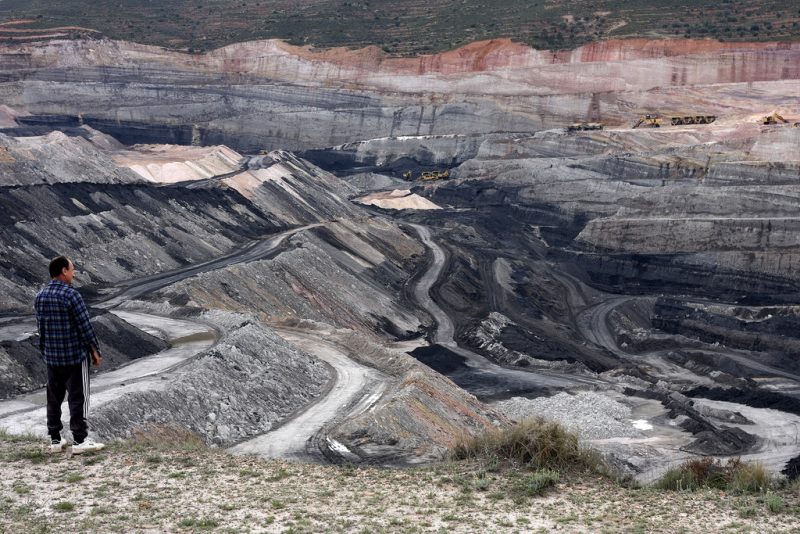 Lessons from the German transition
While our energy future remains unclear, I believe we can learn some lessons from Germany's energy transformation.
To be successful, there must be a consistent and long-term commitment from the public sector to sustain a structural change. It's important to understand that such a transition will affect everyone in some way, and uncertainty or denial will exacerbate the losses through delay and lack of public funds. Under the Obama administration, the POWER Plan directed almost $39 million to 29 communities impacted by closures. Future budgets included $9 billion across many agencies to make thoughtful and meaningful change, but those budgetary allocations are now at risk with the change in administration. It is critical that transition communities continue to receive the support they need to move forward.
We must pay attention to market forces in order to plan for the future energy economy. U.S. auto emission standards were a powerful driver for innovations in fuel efficiency in cars for Germany and the rest of the world. The rise in natural gas use and the fall of renewable energy prices is signaling what's next for communities that used to rely on the coal industry. Alternative energy job growth has now surpassed the growth of jobs in the coal industry.
A just transition requires support and funding for impacted communities. In order for people and communities impacted by the transition to thrive in a post-coal economy, funds should be allocated for the retraining of displaced workers, protection of pensions and medical care, and assistance in rethinking economies and services.
While coal is one of many topics that now has an unclear political future, our transition away from it and toward renewable energy will continue. And while the U.S. does not own or support the coal industry to the extent that Germany does and there is no climate fund established to help usher in a new energy economy, there's a need for government to bridge the gap between coal-impacted workers and their next job and coal-impacted communities and their new economy.
Delta Institute has been working in coal-impacted communities with the support of the Just Transition Fund and looks forward to bringing the experiences and lessons from our time in Germany to communities, philanthropies, and policymakers in the U.S. We agree with Reiner Priggen that "It's been a fascinating transition, but economically it's over," and we look forward to continuing to work for a just transition in the U.S.

Cindy Winland, Senior Fellow at the Delta Institute and the Just Transition Fund
---
This article is reprinted with permission from the Delta Institute website. The trip was funded by the Heinrich Böll Stiftung and the Just Transition Fund. Learn more about Delta's work in helping communities make a just transition away from coal.
Image credits: "Coal Mining in Brazil" (CC BY-NC-ND 2.0) by United Nations Photo / "Effects of coal mining" (CC BY 2.0) by Jen SFO-BCN