Do trade deals threaten a greener future?
By

Andrew Raingold, Business Against TTIP

Guest Author

·

01st February, 2016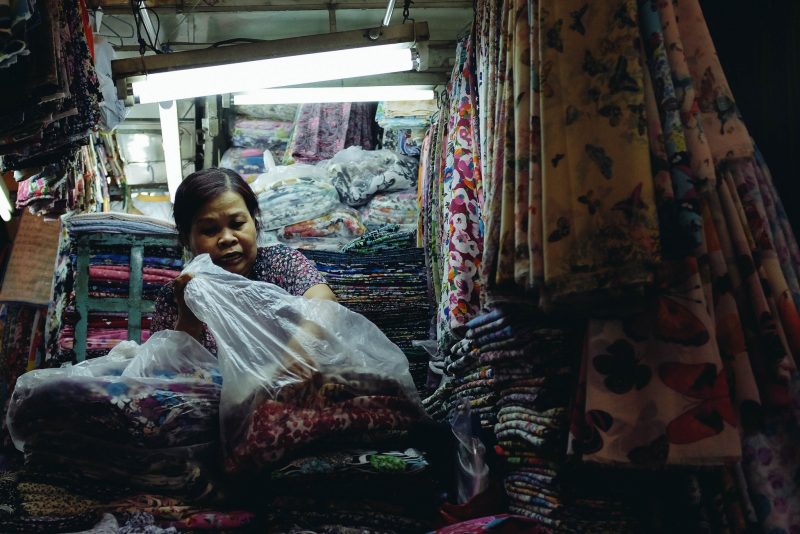 Trade agreements - historically - have shown that they can be good for economic growth and good for people. They might not have been "green" but they have been generally successful in stimulating economic activity through reducing or eliminating tariffs, quotas and other trade restrictions. For example, the European Free Trade Association (EFTA) stimulated an increase of foreign trade volume among its members from 3.5 to 8.2 billion US dollars between 1959 and 1967.
Yet the new era of trade deals – there has been an explosion in the last two decades – have much more questionable benefits. Pascal Lamy, former Director-General of the World Trade Organisation, even goes as far to say that their proliferation is leading to "incoherence, confusion, exponential increase of costs for business, unpredictability and even unfairness in trade relations".
A look at the Transatlantic Trade and Investment Partnership (TTIP), currently being negotiated in clouds of secrecy between the USA and EU, demonstrates why this is the case. Tariffs between these two partners are already at minimal levels, so it is targeting regulatory barriers in a desperate push to stimulate growth at any cost.  Yet these 'barriers' are in reality some of the EU's most prized social and environmental standards, posing a major threat to the development of the green economy. They include labour rights, food safety rules (including GM, pesticides and the use of hormones), regulations on the quality of fuel and the use of toxic chemicals, digital privacy laws and even new banking safeguards introduced to prevent a repeat of the 2008 financial crisis.
Indeed, as Business Green reported, TTIP will have devastating environmental impacts, paving the way for a substantial increase in the export of shale gas and tar sands to the EU, risk weakening environmental regulations (such as the EU's REACH and Renewable Energy Directive) and add an estimated 11 million metric tons of CO2 to the atmosphere, challenging the EU's own emission reduction commitments. According to the Organic Research Centre and celebrity chef Jamie Oliver, it will promote an industrial model of food and farming, threatening the survival of family farms, local food initiatives, animal welfare and standards for healthy and safe food.
This is why small and medium sized businesses (SMEs) have launched a new initiative this week, Business Against TTIP, to voice their concerns and invite other businesses to sign up. Launched by Entrepreneur of the Year Titus Sharpe (CEO of MVF Global) in the Independent, supporters include Mark Constantine (CEO of high street cosmetic retailer Lush), financer and environmentalist Ben Goldsmith, fashion designers Katharine Hamnett and Vivienne Westwood and over 150 more.
" In a desperate push to raise headline GDP numbers by a mere fraction, trade deals such as TTIP are favouring a smaller and smaller clique of vested interests and brown economy laggards."
An official statement warns that TTIP will enable some of the world's biggest corporations to undermine EU social and environmental standards. It cites an official study from the European Commission which predicts that the EU could suffer over 680,000 job losses as a direct result of TTIP – putting their employees and businesses at risk.
The investor protection, 'corporate court' rules are a particular concern. In the past, these have been used to provide greater confidence for investments made in Southern countries with unstable regimes. Yet now they are being used as a means for big corporates to sue national governments when new laws affect their profits in special courts. It has lost all sense of purpose and logic.
As a case in point, earlier this month, the company TransCanada started proceeding against the US government for $15 billion in damages over the Obama administration's decision to stop the Keystone XL pipeline project through the North American Free Trade Agreement . Lone Pine Resources is suing Canada over Quebec's fracking ban and Vattenfall is suing Germany over its phase-out of nuclear via similar rules; the rights of multinational corporations are trumping democracy itself.
Poorly thought out treaties like TTIP are therefore hugely damaging for the green economy, as they both worsen quality of life and ignore ecological limits. In a desperate push to raise headline GDP numbers by a mere fraction, trade deals such as TTIP are favouring a smaller and smaller clique of vested interests and brown economy laggards.
The good news is that there is a growing and powerful resistance movement that is making itself heard. More than 4,000 businesses in Germany and Austria have already come together to say they don't want TTIP. They join more than 3.3 million people across Europe who have called for an immediate end to negotiations, trade unions, artists , students and an unprecedented ten UN Independent Experts who have voiced fears for the future of human rights under trade deals like TTIP.
Similar to the Green Economy Coalition, Business Against TTIP is a genuine voice of civil society and is making a real difference in policy debates. That is why the supporters of green economy must be aware of the threats that such trade deals pose to a green future and join the debate. Unnecessary 'new generation' trade deals like TTIP are not only damaging for the environment and society, they are also damaging for the economy.

Andrew Raingold, Project Lead for Business Against TTIP and former Executive Director of the Aldersgate Group.
---
Image credit: "Trade" (CC BY-NC 2.0) by azizul hadi