Convenor's Update, June 2020
An update on the Coalition from Oliver Greenfield
By

Oliver Greenfield

GEC

·

05th June, 2020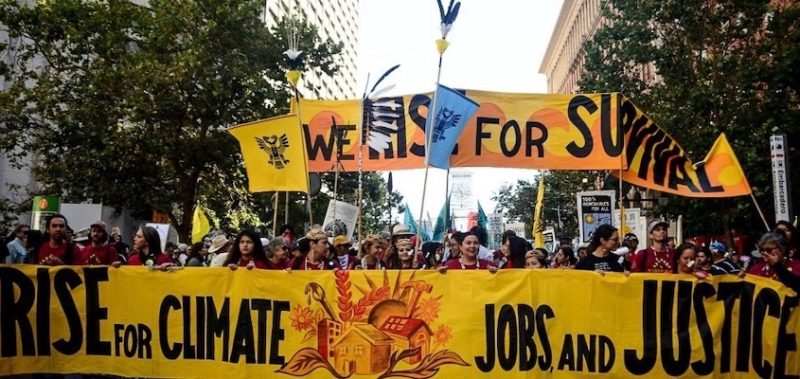 Today, 5th June 2020, is World Environment Day, and on this day, in the midst of the ongoing global crisis, we offer our first message since the coronavirus struck.
From our hub partners around the world, we offer some painful and insightful coronavirus snapshots. And while we share their uncertainty, we know this moment demands a response, a global response. So today, GEC are proud to stand with our global policy partners, the UN, OECD, ILO, GGGI, GIZ, GGGI, GGKP which together collaborate under the banner 'the Partners for Inclusive Green Economies', to launch 10 steps to a green, just and transformative recovery.
We know many other organisations have made similar statements, but this is not about competing. It is about adding our voice to a moment of global solidarity, to a growing recognition.
The recognition is this: lurching from one crisis to another, with bigger crises looming, is neither acceptable, nor inevitable. The COIVD-19 crisis represents a profound fork in the road, a choice on which path to choose. It is time to get serious about change, to put improving the health of nature and reducing inequality at the heart of our recovery. Our policy steps paper sets out how to do that.
However, this is not enough. We recognise that the GEC and all partners must do more. We believe the next 24 months of decision-making could seal the deal for our collective future. And that requires us all to think beyond our own back yards, to link across national borders, to think bigger, to raise our voices.
GEC wants to help link up all the efforts going on around the world into a bigger piece. We want to help you to be part of this global push. So, we want to hear from you. What are you doing on a green and fair recovery?
Please contact us to become part of this global push.
- Oliver Greenfield, Convenor, GEC