The Caribbean green economy
By

Nicole Leotaud, CANARI

Member

·

12th August, 2013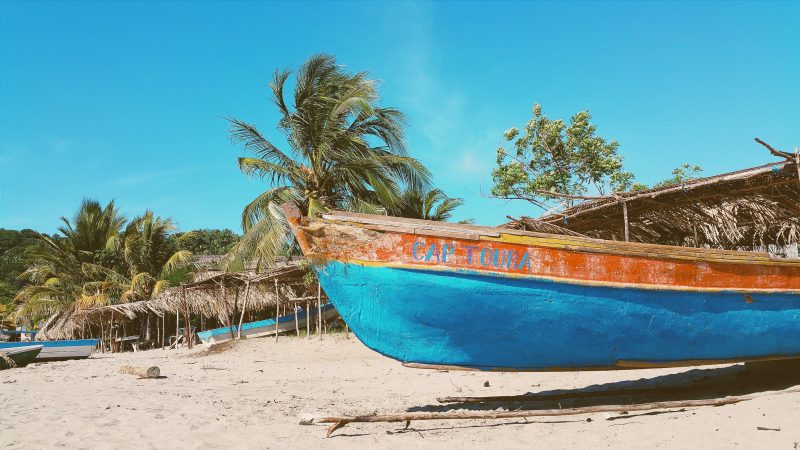 The last several years have been rough for Caribbean economies. Their reliance on natural resource dependent export sectors such as tourism and agriculture make them perpetually vulnerable to global economic shifts and environmental hazards like hurricanes and, over the longer term, climate change. There is evidence of the breaching of some ecological limits due to over-exploitation of resources such as fisheries. Worldwide economic volatility and deepening recession have greatly increased vulnerability. Poverty rates, inequality and attendant social instability are all rising, threatening the progress of previous decades. Caribbean governments and other development actors, facing diminishing revenues, are struggling to respond.
In response to some of the challenges facing Caribbean economies, in 2010 the Caribbean Natural Resources Institute (CANARI), with support from the International Institute for Environment and Development (IIED), began a dialogue process to explore what the new concept of "green economy" emerging on the global stage meant in the Caribbean context. 
First impressions?
Ideas collected through a desk study and interviews with leading thinkers across the region were refined in a regional workshop held in February 2011 in Trinidad and Tobago.  Here a range of stakeholders from civil society, government, community organisations, inter-governmental organisations and the private sector struggled to understand this new concept and concluded that:
There is need for a new model of economic development in the Caribbean.
A shift to a more resilient and green economic pathway must be built upon a more secure, equitable and democratic foundation.
A green economy in the Caribbean context aims for long-term prosperity through equitable distribution of economic benefits and effective management of ecological resources; it is economically viable and resilient, self-directed, self-reliant, and pro-poor.
There are existing opportunities for moving towards a green economy in the Caribbean now.
There is need for ongoing dialogue on what a green economy means in the Caribbean and how it can be implemented.
This Caribbean vision of green economy was shared at national and regional consultations across the Caribbean in 2011 and through 2012, where it was congruent with perspectives and ideas expressed by others.  Calls for a more in depth understanding and identification of concrete opportunities for action were made across the region.
Quest for more evidence
CANARI responded to these calls by establishing in May 2012 the Caribbean Green Economy Action Learning Group (GE ALG).  This is a regional multi-disciplinary group of development professionals and academics from across the English-, French- and Spanish-speaking islands of the Caribbean, with a range of expertise including macroeconomics, planning, tourism, agriculture, rural development, gender and climate change.
The group's purpose is to identify and promote ways in which "green economy" can advance sustainable development in the Caribbean through shaping visions, perspectives, positions and actions.  A second CANARI Policy Brief outlines the action learning approach.  The GE ALG has defined research questions and priorities for communication and capacity building in a draft Programme of Work published in June 2013. 
Learning by doing
The GE ALG brings perspectives from multiple countries, sectors, and disciplines together to deepen the analysis and pave the way for greater understanding of how this concept can be applied to economic transformation in the Caribbean.  This is very timely as the Caribbean continues to face the impacts of the global economic crisis – with tourism, the main economic sector, being very hard hit, national economies in the Caribbean are reeling from debt burdens, high unemployment and linked social crises. 
The GE ALG is putting forward analysis of ideas, opportunities, and case studies.  It has already published eight Discussion Papers that look at: opportunities for using triple bottom line approaches to guide investment choices; how to enhance the contribution of the small and medium enterprise sector and the creative arts sector; opportunities created by the current economic transformation in Cuba; lessons from Barbados' national planning effort to transform key sectors (agriculture, fisheries, building, transportation and tourism); regional and global policy opportunities; how to address the challenges of vulnerable Caribbean economies, economic risk and building resilience; and an analogy of how "the green economy factory" works.
Our next steps
Looking ahead, the GE ALG is developing plans for action research and learning projects that examine in detail the green economy challenges and opportunities in the Caribbean.  These will be implemented in collaboration with partners working in the sectors and countries being studied.  Lessons learnt will be communicated to build understanding and influence policy in the Caribbean, as well as globally. 
Ultimately the goal is to build capacity in the Caribbean to act together to effect change so that economic development is also about benefits to Caribbean people and protecting the Caribbeans natural resources.
---
Photo by Miguel Gomez on Unsplash
Filed In
Theme
Associated Hubs