Advancing well-being for all beings
Marking International Day of Happiness, a new report from our partners OneNature explores how to better understand wildlife and well-being.
By

Dehara Weeraman

Member

·

20th March, 2022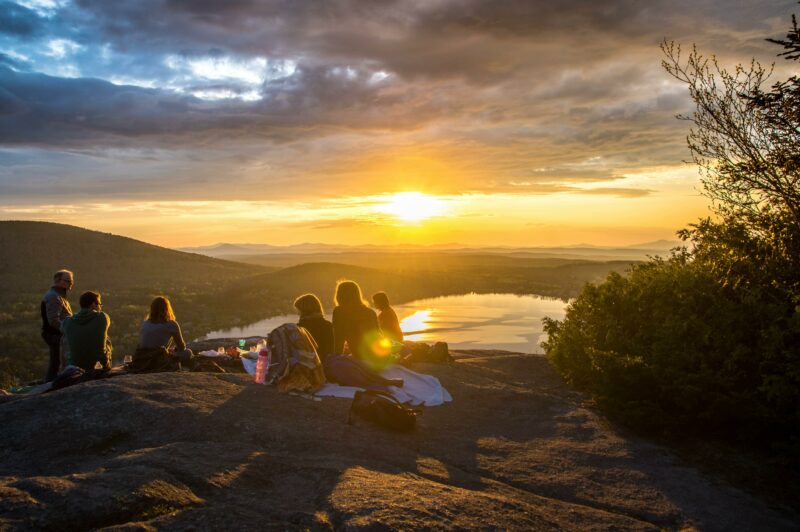 In recognition of the International Day of Happiness, March 20th, GEC members OneNature have released a new report, "Advancing Well-Being for All Beings."
As we take stock of the social, environmental, and economic state of the world today, it is clear that our way of life, and the systems we have built to sustain it, are inequitable, unsustainable, and economically precarious. Instead of continuing with an economy based on unsustainable economic growth, we believe that shifting towards a well-being economy and valuing wildlife and nature is the key to this new and promising future state. To do this, we must gain a deeper insight into well-being. We must ascertain why and how we can make it a goal of policy. We must also understand the true values of wildlife, including a local and traditional knowledge perspective, support local communities in wildlife stewardship on behalf of the planet, and develop a framework to include well-being for all beings in policy and decision making at all levels.
This report outlines three positive shifts in the world today, and presents OneNature's solutions to link these movements, enhance understanding of the connection between human well-being and wildlife, and how to better understand and articulate the value of wildlife in policy and conservation practice. For a better future for all.

A shift Towards Well-being: Researchers, organizations, and governments increasingly recognize the limits of Gross Domestic Product (GDP) as an indicator of progress, and believe there is a need for more holistic measurements of well-being. Alternative measures–including Gross National Happiness, the Genuine Progress Indicator, the Happy Planet Index, and the Inclusive Wealth Index–have been developed and are being implemented in communities around the world. It is important that these new holistic well-being measures be inclusive of diverse worldviews and values and include diverse values of wildlife
Valuing Nature and Wildlife: Research into the value of nature is growing exponentially. In the last decade, there has been a growing body of research into the value of nature and method­ologies and indicators that can account for it more accurately and holistically. This research incorporates not just the instrumental value of nature – how it is of use to people) but also its intrinsic and relational values – the relationships between people and nature. Similar attempts to value wildlife holistically are less advanced but no less important.
There has been substantial research into the economic and ecosystem values of wildlife. Research into the links between wildlife and human health has increased, especially after COVID-19. There is less research into wildlife's cultural and spiritual values, but advancing this research would be beneficial for the conservation of species and the advancement of human well-being.
Linking Community-Well-being and Wildlife Stewardship: Conservation practitioners and policy-makers have begun to recognize the importance of Indigenous and Traditional Knowledge and local perspectives to their work. Our research has found that centering these communities and using a holistic, well-being approach to decision-making are important factors in successful and sustainable conservation projects.
" OneNature's goal is to present an alternative approach to exploitation and separation, through our mission of advancing the interconnection of wildlife and human well-being so animals, people, and nature can flourish together."
OneNature's Solutions: These are all encouraging developments. OneNature's goal is to build upon and link these movements and to present an alternative approach to exploitation and separation, through our mission of advancing the interconnection of wildlife and human well-being so animals, people, and nature can flourish together. We are doing this through three main areas of work.

Community Well-being-Centered Conservation: Conventional approaches in wildlife conservation projects expect that projects "do no harm" to the community. This approach does not go far enough to ensure community rights or sustainable outcomes. Assessing well-being in a holistic way and understanding community attitudes about how wildlife and habitat impact their well-being, are critical elements that are missing from current approaches to conservation.
OneNature believes conservation needs a systematic and adaptable well-being-based approach to community interventions. We have designed our "Wild Happiness" approach to be centered on the well-being of the community and how the community feels wildlife impacts that well-being.
We partner with conservation organizations working in communities to bring this approach into practice and use the best available well-being research, adapted to local values. well-being information is collected by the community in a way that empowers the community, data is shared with the community for their use, the community is a full partner in developing projects. And, to evaluate project success. the community is asked how they feel their life has changed, and this information is considered along with traditional project and conservation indicators.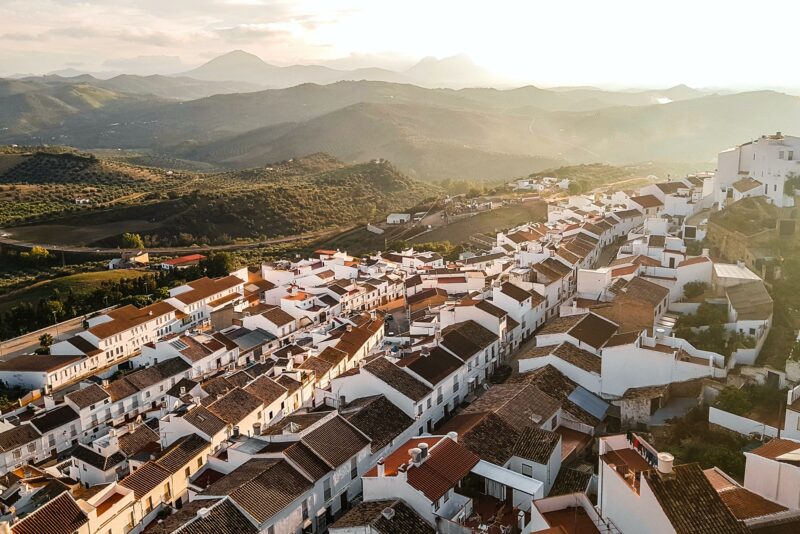 Innovative Research: OneNature staff have researched and co-authored academic papers on the use of a well-being lens to assess community conservation projects (Allgood, 2020) and the development of a well-being wildlife survey for communities living with wildlife (Musikanski et al., 2021). We have recently developed a series of papers written for community professionals and scholars, demonstrating the link between natural and cultural capital and community well-being by embracing Indigenous wisdom around wildlife conservation and building on scientific momentum for new well-being measures. (Talmage et al, 2021) (Allgood, et al)

OneNature is currently leading a collaborative research project to assess the importance of spiritual and cultural connections to wildlife in community-based conservation projects. Upcoming studies from OneNature include a partnership with Gallup to design and implement a wildlife module in their World Happiness Poll, among other projects.
Changing Policy and Practice: OneNature aims to better understand the value of wildlife to the well-being of individuals and communities and to provide insights into the consequences of biodiversity loss to human well-being. We will use this data to contribute to an informed discussion of how such values can be better included in policy and decision-making frameworks. Rolling these economic and non-economic values of wildlife into national and international decision-making frameworks will help create happier communities and a more optimistic future for the conservation of wildlife.