Action and learning to build a new economic model in the Caribbean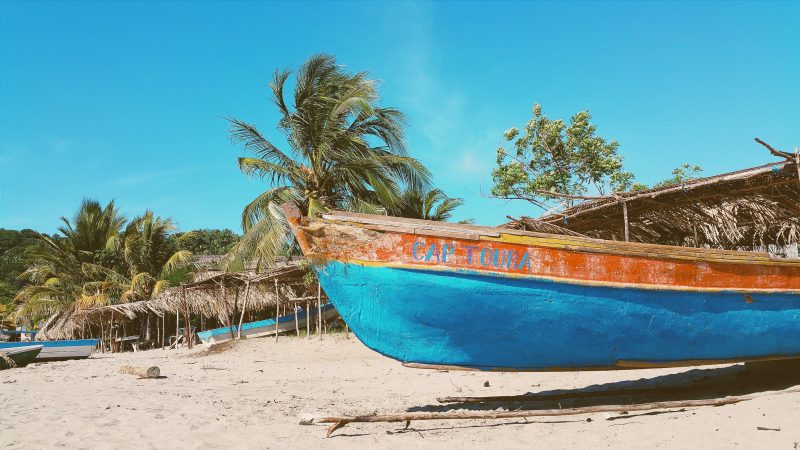 The Caribbean is often associated with its remarkable biodiversity and cultural diversity. Yet, while its cultural and ecological heritage provides the very foundations of the region's economy, the current model of development has resulted in environmental degradation, rising inequity and poor economic performance. The failure of the current economic system has prompted a new conversation amongst governments, regional and civil society institutions and many sectors and businesses in the Caribbean around the prospect of a new 'green economy' approach.
A regional dialogue facilitated by the Caribbean Natural Resources Institute (CANARI) concluded that:
"In the context of the Caribbean, a Green Economy is one that aims for long-term prosperity, rather than solely for growth, through equitable distribution of economic benefits and effective management of ecological resources. It is economically viable and resilient to both external and internal shocks; self-directed and not driven by external agendas or funding opportunities, and self-reliant by being based predominantly on domestic production and investment. A Caribbean Green Economy is pro-poor and generates decent jobs and working conditions that offer opportunities for self-advancement for local people."
Early global debates on green economy emphasised the need for transformation away from existing economic models to ones that are more socially equitable, environmentally responsible and resilient to change is required to achieve sustainable development.  Individual countries would set their own pathways based on their specific contexts and needs. Over time, however, these concerns have been overtaken in the international discourse by an emphasis on the growth potential of markets, technologies and economic instruments that are compatible with sustainable use of environmental goods and services. But this "green growth" model appears to offer few answers to the fundamental development challenges the Caribbean is facing and a commitment to the original broader vision is needed.
Collaboration across sectors and countries
There is very little experience and evidence, either from the Caribbean or elsewhere, to support green economy transitions and approaches. But some countries, sectors and organisations in the Caribbean have been separately developing new approaches.  This work is now being brought together in the Caribbean Green Economy Action Learning Group (GE ALG), which was launched in May 2011. This is an independent multi-stakeholder regional group of leaders from civil society, academia, business, government and inter-governmental technical agencies. They are working to identify and promote ways in which green economy approaches can advance sustainable development in the Caribbean through: building and sharing evidence-based knowledge to build understanding and capacity; advocating to influence policy and build commitment; and acting to deliver transformational results.
An innovative action learning approach
The GE ALG is using an action learning approach to research involving structured engagement in real situations that offer opportunities for learning on initiatives that members are involved in, collective analysis, and application of learning to advocacy and capacity building processes aimed at changing policy, practice and behaviours.  This way of working is graphically illustrated in the diagram.  The diversity of the GE ALG offers the potential for members to work on a wide range of aspects of green economy and pool knowledge from different disciplines.  To expand its capacity, the GE ALG will develop linkages with other relevant research and learning processes within the region and internationally (including potentially with processes in other SIDS regions) and draw on their results and lessons.
A research agenda
The GE ALG is developing a research agenda to guide their work over the next few years.  Key areas for research will include: the structure and character of the economy; the potential benefits of a green economy; roles in moving towards a green economy; measuring progress; the social dimension; local economic development; sustainable industry; trade; and transforming key economic sectors – energy, agriculture, and tourism.
Three areas are being prioritised for immediate research, building on existing initiatives:
1. How can governments, the private sector and civil society collaborate on building a green economy? 
2. Can triple bottom line methods be adapted for assessing public sector investment proposals or business investments? Where is there potential for uptake of such methods? 
3. What kinds of policy measures, institutions and programmes are able to catalyse and support sustainable micro, small and medium (SMME) enterprise development? 
This work under CANARI's Green Economy Programme has the potential to make a significant contribution to global understanding of how we can move towards models of economic development that are more socially equitable, environmentally responsible and resilient to change.