Global Meeting 2019 Policy Briefings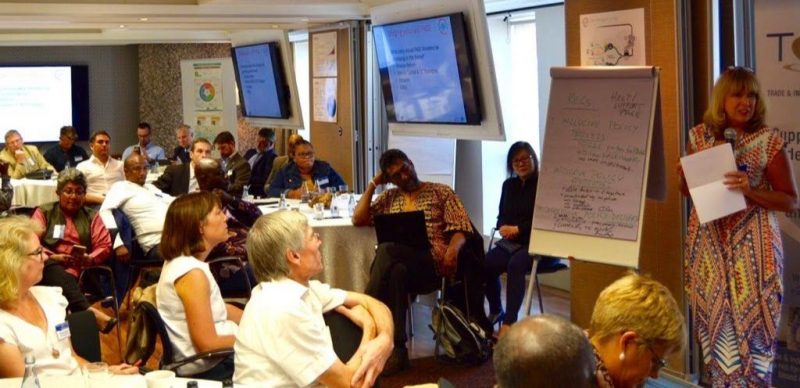 These four policy position papers were produced for our 2019 Global Meeting in Cape Town, South Africa. They cover the topics of Finance, Inclusion, Small & Medium-sized Enterprises (SMEs), and Natural Capital, and provide a detailed analysis of the context, challenges and opportunities for green economic policy in these respective areas.
In addition to mapping how green economy policies are already starting to have an impact in these four areas, the briefings explore how new initiatives might be shaped by bottom-up demand and citizen participation. They were used as the basis for discussions during the various policy sessions at the Global Meeting, and were subsequently distilled into a separate Policy Priorities for Ministers document that was presented at the UN-PAGE Ministerial in January 2019.