Welcome to the Coalition's newest members
Five new organisations have recently joined the GEC from around the world - covering fair trade, clean technology, and student activism
By

GEC

·

20th October, 2021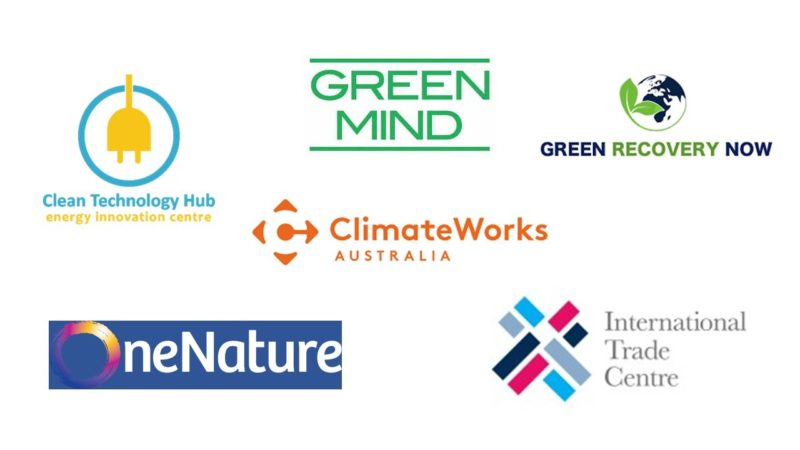 The Green Economy Coalition is delighted to showcase our six newest members, bringing their expertise and experience to our growing family of global organisations united by the desire for a green and fair economy.
Covering SMEs, wellbeing, fair trade, student activism and clean energy, and covering the USA, UK, Nigeria, Australia and Lebanon, we're excited to introduce these six new partners and are looking forward to working together to accelerate the transition to a fairer, most sustainable future. Learn more about each one below.

One Nature (USA)
OneNature was founded during one of the most heart-breaking and chaotic years in living memory: 2020. The organisation works to protect wildlife and promote human wellbeing through cutting-edge research, community empowerment and strategic partnerships to transform the systems we use to measure what matters.
OneNature engages with experts, innovators, opinion shapers, and the public to build a strong coalition of support for the fundamental systems change needed to bring wildlife into the human wellbeing equation
Clean Technology Hub (Nigeria)
Clean Technology Hub is a pioneering hybrid hub for the research, development, demonstration and incubation of clean and green ideas and technologies in Africa and their validation for commercial stage development. It is also an early start-up incubator for inventions and innovations in clean energy, a consultancy for sustainability and energy efficiency solutions, and a driver of clean energy and climate smart investments into Africa.
Based out of Abuja, Nigeria with a focus on the West African region, the hub has extensive experience and knowledge in the African clean energy sector, focusing primarily on energy access, sustainable development, environment and climate action and WASH initiatives.
ClimateWorks Australia
ClimateWorks Australia bridges research and action, for system-level transitions to reach net zero emissions across Australia, Southeast Asia and the Pacific. We act as trusted advisers, influencing powerful decision-makers to reduce emissions at scale. ClimateWorks convenes and facilitates relationships with an international network of organisations that support effective policies, financing and action for emissions reductions. ClimateWorks supports decision-makers with tailored information and tools, working with key stakeholders to remove obstacles and help facilitate conditions that support the transition to a prosperous, net zero emissions future. Co-founded by the Myer Foundation and Monash University in 2009, ClimateWorks is a non-profit working within the Monash Sustainable Development Institute.
International Trade Centre (Global)
The International Trade Centre (ITC) is the joint agency of the United Nations and the World Trade Organization, supporting micro, small and medium-sized enterprises (MSMEs) from developing countries to become more competitive and access international markets.
GreenToCompete is ITC's activator to transition to a green economy that nurtures both people and the planet. Through GreenToCompete, we provide knowledge, expertise, and networks to MSMEs in developing countries to develop a competitive advantage by going green. GreenToCompete promotes trade that is climate-smart, fosters biodiversity and promotes truly circular production cycles.
Green Mind (Lebanon)
Green Mind is a non-governmental organization, established in 2012 by a group of Lebanese professionals seeking to inspire and promote sustainable social and economic practices throughout the Middle East and North Africa.
Green Mind's mission is to advocate and mainstream the green economy approach in the MENA region by highlighting the economic and social benefits of a green and fair future, raising awareness on the subject, and advocating for policies in line with a just transition towards a green economy.
Green Recovery Now (UK)
Green Recovery Now is a student-led movement, originating from Oxford University, which campaigns for a global green and fair recovery from COVID-19 and the climate crisis. Working together with researchers, students and academics, Green Recovery Now fuses academic expertise and student campaigning to create a new movement to pressure governments to invest in a climate-friendly economic recovery, based on the best scientific research.